Are you new to community organizing, or are you a career organizer interested in learning something new? Welcome to Gamaliel 101s, a series of definitions, resources, blogs and more on a variety of topics related to our work, the field of community organizing, and more.
Have a suggestion for a future series? Contact us at [email protected]
What is community organizing, anyway? What do we mean when we say that Gamaliel builds power? Who are our leaders? Get answers to these and many other questions in this series.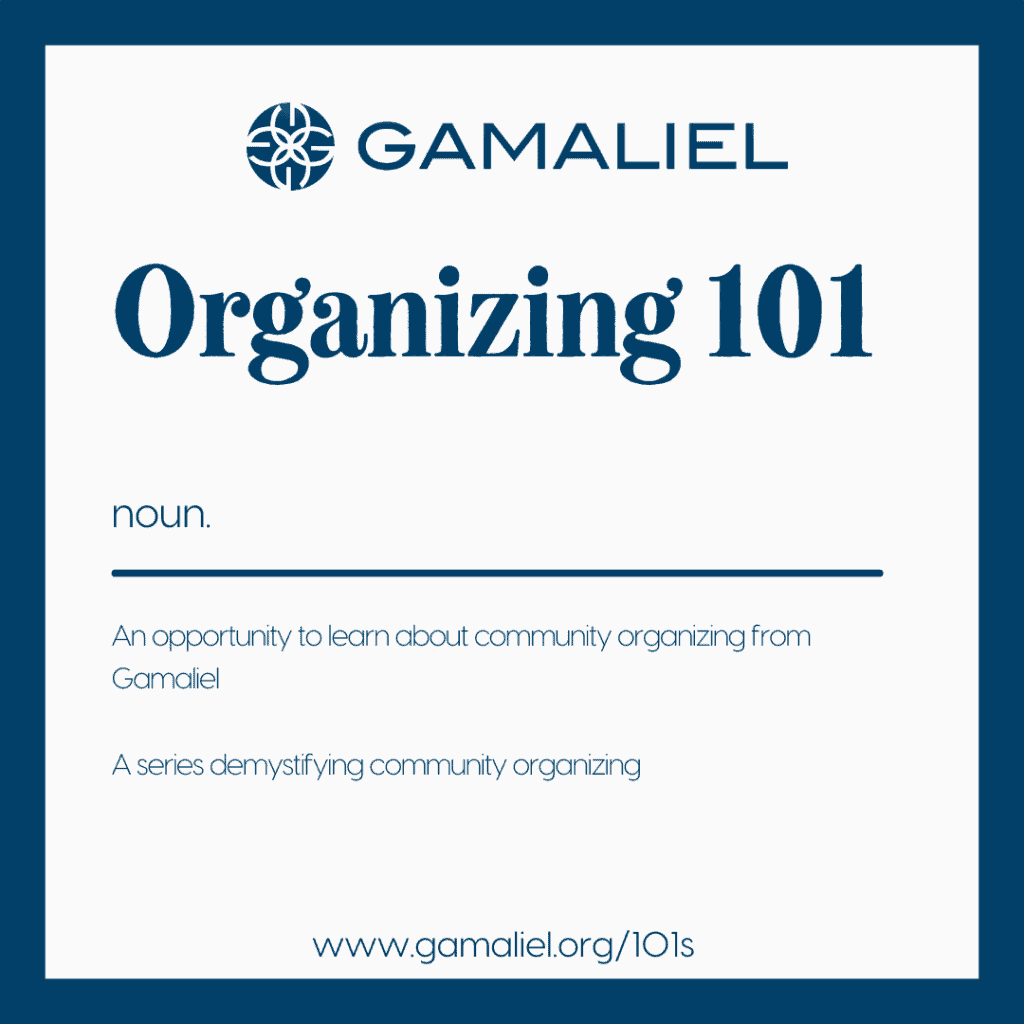 Organizing and Faith-based organizing Building relationships in the public arena that are rooted in shared self-interest is the process by which Gamaliel builds power. Shared self-interest is uncovered through one-on-one conversations. We believe that powerful movements are created when everyone involved not only has a clear understanding of why they are participating, but also has…