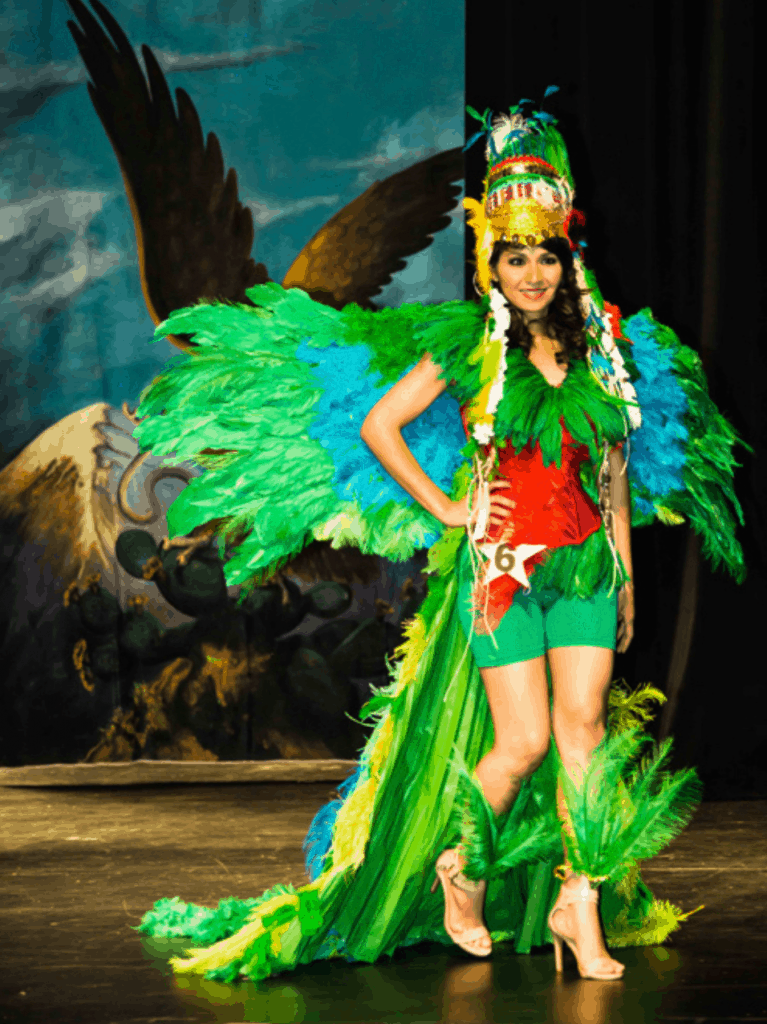 A few weeks ago Pilsen Neighbors honored Vilma Cardona, 23, as its annual Senorita del Sol, recognizing her service to the community in Pilsen and accomplishments as a "Dreamer"—she was born in Guatemala and is the first in her family to go to college. Photo (of Cardona in traditional Guatemalan costume) by Oscar Espinoza courtesy of Oscar Photo.
What are you currently working on?
I am currently working on representing the title given to me as Senorita Fiesta del Sol as best as I can and inspire other young women.
I am also working with Pilsen Neighbors Community Council on logistics for the 43rd annual Fiesta del Sol (coming up July 30-Aug. 2) and on a grant received from the Chicago Metropolitan Agency for Planning, focusing on land use in the Pilsen neighborhood of Chicago. I also do volunteer work and I am part of the Recorrido del Sol committee, the Opening Reception committee, and the Spots Tournament committee for Fiesta del Sol.
I also just finished an internship for my school, National Louis University at Pilsen Neighbors for my major in Human Services concentration in Psychology.
How did you get involved originally?
I originally got involved almost five years ago. I was in high school and searching for places to do community service, a college and an organization that would sponsor me. I have worked Fiesta del Sol every year since I began and will continue to do so.
What are some of your recent accomplishments with Gamaliel?
Some of my accomplishments are: finishing my third year at National Louis University and having half a year left to graduate with a bachelor's degree. Recently, I also won the Senorita Fiesta del Sol pageant and will be able to receive the scholarship they offer.
How do you want people to view you as a leader?
I want people to view me as an individual who has worked very hard to get far in life, a person who is humble and is passionate about working towards positive changes in the community.
Can you talk about how your faith has inspired your leadership position?
Since I was a child, my mother taught us that we have a purpose in life. I found my purpose when I was a senior in high school in helping others. I knew that the best way to help others was by getting involved with the community and making a difference.
Tell us a little more about yourself
I am the youngest of six children. At the age of eight I was brought to the United States along with my two older sisters. I never had the opportunity to go to school in Guatemala and I was able to finally go when I came here at age eight.
Thankfully I only have half a year left to obtain my bachelor's degree and hope to eventually earn my masters. My main goal is to be a role model for my daughter, family and community and that education always comes first and is a priority in life.
Categories: Illinois |
July 2015