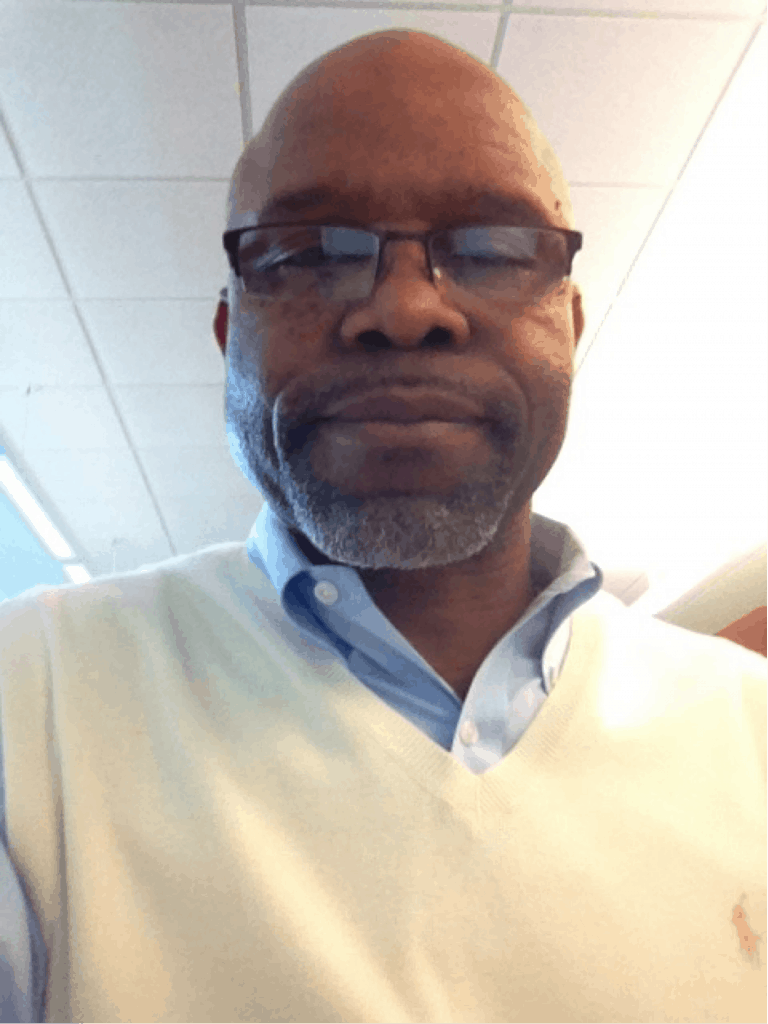 What is your current involvement with Gamaliel?
I'm working with the Safe Neighborhoods taskforce of ABLE (Atlantans Building Leadership for Empowerment).
How did you get involved originally?
I connected with ABLE through my church, First Afrikan Presbyterian, in 1998. My initial concern and interest was the poor physical maintenance of schools in DeKalb County.
The executive director of the Atlanta Citizen Review Board, ACRB, recently thanked ABLE for its work to pass the legislation enabling the Board. What was your role in making that happen?
My role in the ACRB legislation was to coordinate with Executive Director Samuel Lee Reid to improve citizen turnout at Atlanta City Council meetings as the legislation was presented and reviewed. Director Reid did a great job of communicating and informing us of dates and times he needed support from citizens.
What are you hoping will result from this change?
The amended legislation gives the Review Board more teeth to hold law enforcement accountable. Prior to this amendment, the Atlanta Police Chief had to approve any findings by the Board, which allowed the police department to self-select how they policed themselves.
What are you working on now?
We plan to apply the lessons learned from the Atlanta Citizen Review Board to development of a Citizens Review Board in DeKalb County. We need to agree on the approach, identify allies in this effort, and develop an agreed-upon timeline.
I plan to assist ABLE in growing to critical mass and develop leaders to assist in the work we are doing. We are missing a great opportunity to develop our young people who are passionate about change in politics.
How do you want people to view you as a leader?
I've been in a leadership role since starting as a varsity quarterback as a sophomore at age 15. In 1974 I enrolled at Georgia Tech on a football scholarship. I played corner and safety (in back-up roles) through 1978.There were some 65 Afrikan-American students of the then-9,000 students on campus in 1974. My black (Afrikan American) Ga. Tech classmates and myself experienced direct and systemic racism from day-one.
I began working for a technology firm from 1990 as an Operations Manager and transitioned into Project Management as the Internet age began, and ultimately became a vice president in Information Technology for a financial services company.
As such, I've seen many leadership styles. I want to be accessible and willing to develop team members to replace me. I'm interested in the growth of fellow team members.
How has your faith inspired your leadership?
My leadership is all faith. I'm accepting of my strengths and areas in need of improvement. I know that I've been granted gifts by God but that I am expected to take action based on God's divine direction. The path to success is never 100 percent clear but through my trust in God's direction I am successful. Jesus confirmed and gained clarity daily with God through prayer and meditation. I apply this model of gaining clarity of direction daily on goals and objectives. I am nothing without my alignment with God's will for my life.
Tell us a bit more about you
I am from the small farm community of Flat Rock in Lithonia, Georgia. I am the third of five children. My mother was a domestic worker and my father worked at Ft. McPherson as a crate carpenter. I was raised in church with a strong sense of God and academic excellence was demanded in my family and community. I was a slightly above average student academically but my high school athletics afforded me the opportunity for a scholarship to college.
I married my wife of 30 years, Sylvia Williams, in 1985. I returned to complete my college degree Georgia State University and received my bachelor's degree in 1988.
In 1989, my youngest son was born and I wanted to raise him in church. My spiritual search for a church home to align with my passion for justice took a while. While in prayer and meditation, I was lead to my church home, First Afrikan Presbyterian Church in October 1995. First Afrikan has been a member of ABLE since 1993 or 1994. I became very active in ABLE in 1998 after becoming ordained a Deacon. My family moved to Charlotte in 2000 and we returned to Atlanta in 2003 where I became active in ABLE again. I believe around 2005 ABLE became an affiliate of the Gamaliel Foundation.