The name "N'tosake" comes from South Africa and means "She who walks with lions; she who carries her own things."
---
2019 Training
Baltimore Maryland
Registration coming soon
---
The History of N'tosake—Women Who Walk with Lions and Carry Their Own Things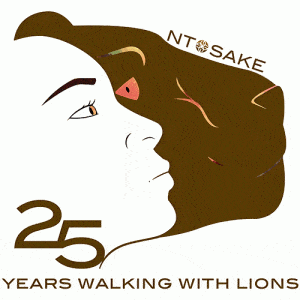 In 1992 Mary Gonzales, a co-founder of Gamaliel, decided there needed to be a special training experience just for women. She watched how women in the weeklong training struggled with concepts women were never meant to know: power, self-interest, public life, agitation, money. She gathered together a team of women: leaders and organizers, clergy women, nuns, lay women, and she said, "Let's build something of our own." Those women included organizers, Sr. Gail Guelker (St. Louis) and Pam Twiss (Minneapolis), and women leaders, Rev. Dr. Jane Clark (St. Louis), Rev. Susan Sneed (then a lay woman from St. Louis), and Stephanie Stoessel (Minneapolis).
These women worked by snail mail and phone calls and wrote a curriculum that would honor women's experiences and how society had shaped them. Trainers presented the weeklong material in a truncated form that allowed time and space for women to truly wrestle with what they weren't supposed to know or crave. Only women organizers trained that first weekend.
The first "women's weekend" was in 1993 and there were 75 women. It was a powerful weekend for everyone—participants and trainers. It was spiritual, it was fun, it was heartbreaking—and we were nameless. During our closing worship, AME pastor Rev. Brenda Hayes (St. Louis) preached about women and power and she said a word: N'tosake . . . she who carries her own things; she who walks with lions. Some kind of spirit moved through that gathering of women and we knew who we were. We were N'tosake.
A second weekend, billed as N'tosake, happened in late 1994 and included a track for first timers and a track for women who had been a part of that first weekend. New tracks included deeper conversations around goal setting and an historical piece on women in the church—an expose of how powerful women have been in the past and how that power was conveniently forgotten. During the time between the two weekends, women continued to meet in their home towns, continued training on one-to-ones, issues and actions, self, and self-interest.
Almost a year went by before another weekend was organized. Women throughout the Gamaliel network began to demand it, so with Gonzales championing it at the national staff table and with the Gamaliel Board, another weekend was organized for 1995, and N'tosake became an almost regular feature of the Gamaliel training curriculum. It was still difficult to convince many of the male organizers that N'tosake was a serious training. It was called "pajama party," "girls' getaway," "ladies retreat," and other diminishing names. Opinions began to change as women returned ready to take over boards and lead the charge in many issue campaigns. "I don't know what you did, but my leaders were totally changed, " was heard more and more from the male organizers.
By 1997 two leaders became regular trainers together with women organizers: Susan Sneed from St. Louis and Mary Gruber from St. Paul. Gruber had been a part of the first women's weekend and was so moved . . . agitated . . . she became president of the powerful Isaiah in Minneapolis, became co-chair of the National Leadership Assembly, and created the Presidents' Table.
The quilt was the creation of Mary Gruber. A part of N'tosake events for many years was the inclusion of a creative project. At the Ntosake 1997 training, Gruber requested all women bring a piece of fabric that had meaning to them: a favorite dress, the nightgown of a mother long gone; the baby blanket of a beloved child. Denim to show resilience; lace to show we're fancy. The women sat in sewing circles, mimicking a past time when that would have been the primary way for women to safely teach each other and stay in touch with their community. Women's stories of their lives and struggles and their plans for the future were illustrated with the variety of fabrics. The result was a stunning quilt. At the center Gruber designed the symbol of N'tosake. A woman who is all of us, dancing in the midst of the lions. A powerful member of a powerful pride. This has become the official symbol and banner of N'tosake.
Since 1993 hundreds of women have become N'tosake women. Hardly a woman steps in a major leadership role in the Gamaliel network who is not an N'tosake woman. N'tosake women have been elected to their school boards and city councils; they have filled pulpits and led Gamaliel boards; they lead churches and keep their community working with job creation and economic development. They are immigrant women taking on immigration reform in Washington D.C.  At one point the mayor of Saginaw, Michigan was an N'tosake woman. We are everywhere.
We are now celebrating 25 years of N'tosake.  Because of the women who have gone before us, we anticipate great things are about to happen for the women of Gamaliel. Welcome to N'tosake.
—contributed by Rev. Susan Sneed, Organizer, Metropolitan Congregations United (MCU), St. Louis, MO
---
Ntosake Participant Criteria
Criteria for Ntosake Track 1:
1) Must be invited by a leader or an organizer
2) Must have attended Weeklong National training or be committed to attend within the next 12 months.
3) Must be pursuing a leadership position or in a leadership position.
Criteria for Ntosake Track 2:
1) Must be invited by a leader or an organizer.
2) Must have attended Weeklong National training.
3) Must be in a significant leadership position.
4) May have attended a previous Ntosake event.
Training is designed for those who are or who want to become Ntosake women. We require that women who attend should have attended or plan to attend the Gamaliel Foundation's National Weeklong Leadership Training.