Save the date for Ntosake 2021! We're gathering in Carlinville, IL September 22-25. Registration opens the first week of June.
Attendance will cost $394 for a double room and $495 for a single room.
More information about pricing and travel coming soon!
¡Nos complace anunciar las fechas y la ubicación de Ntosake 2021!
Únase a nosotros del 22 al 25 de Septiembre en Carlinville, Illinois para Mujeres Juntas en el Poder: Intrépidas, Decididas - No se Require Permiso.
El alojamiento en hotel, las comidas y el banquete se incluirán en la tarifa de inscripción.
Más información sobre registro, viajes y costos estará disponible pronto en el sitio web www.walkingwithlions.org.
The History of Ntosake—Women Who Walk with Lions and Carry Their Own Things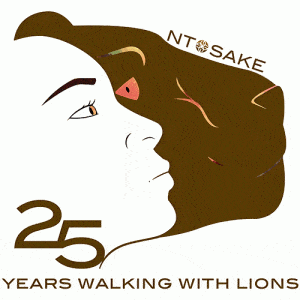 In 1993, in response to deep, historical systems of patriarchy, a group of women organizers and leaders from across the Gamaliel Network created the "Women's Weekend." This weekend was conceived as an opportunity for women to freely explore building a life as a leader in their communities and congregations.
We found that women hungered to find new and powerful ways to transform their lives. Knowing that women often do not find spaces that are bold, life-giving and affirming, the planners were mindful that they should also honor the spirituality of women.
The centerpiece of a closing sermon given by Rev. Dr. Brenda Hayes of the African Methodist Episcopal Church was a word, "Ntosake." Ntosake originates from several indigenous languages from the southern part of Africa and means, "She who comes with her own things."
Upon hearing the word and its definition, an awakening swept through the room and 75 women declared "We are Ntosake."
---
Ntosake Participant Criteria
Criteria for Ntosake Track 1:
1) Must be invited by a leader or an organizer.
2) Must have attended Weeklong National training or be committed to attend within the next 12 months.
3) Must be pursuing a leadership position or in a leadership position.
Criteria for Ntosake Track 2:
1) Must be invited by a leader or an organizer.
2) Must have attended Weeklong National training.
3) Must be in a significant leadership position.
4) May have attended a previous Ntosake event.