Update on Gamaliel National Leadership Training 2020
We have received notice that our San Diego National Training site, the University of San Diego, has cancelled all reservations for their Summer programming including our National Leadership Training (which was scheduled for August 9-15).  Out of an abundance of caution and with consideration for the limited space available for social distancing at the Heartland Conference Center, we will not be conducting our National Leadership Training in the Kansas City region at the Heartland Conference Center (which was scheduled for August 23-28).
Currently, the postponed Nashville National Leadership Training is still on the calendar for November 8-14.  We have transferred the registrations from the March training to the November training.  At the time of the postponement, we had a waiting list for the Nashville training.  By September 18, 2020, we will have a better idea of any training slots still available for November 2020 in Nashville.  If slots are available, registration will open at that time.
We regret any disruption these changes might cause in your leadership development plans.  Please continue to be safe and continue praying for the safety and wellbeing of all our network leaders.
In hope of a better future,
Dr. John C. Welch, chair, Gamaliel Board of Directors
Ms. Ana Garcia-Ashley, Executive Director, Gamaliel
WISDOM (Gamaliel in Wisconsin) 5-week Zoom leadership training
WISDOM (Gamaliel in Wisconsin) is offering a 5-week leadership training to its members via Zoom. The series covers several essential themes from Gamaliel Leadership Training.  The five Thursday evening trainings will be from 6:30 to 8:00 pm central time, and the topics will be:
June 25 -- Intro to Organizing
July 2 -- One-on-Ones
July 9 -- Issues and Actions
July 16 -- Effective Meetings
July 23 -- Building Teams
There will be a limited number of participants.  WISDOM is holding 12 slots for members of Gamaliel organizations outside of Wisconsin.  To register, contact David Liners at 
david.liners1@gmail.com
The trainings will be interactive, and we ask that people register only if they are confident that they will participate in at least 4 of the 5 weeks.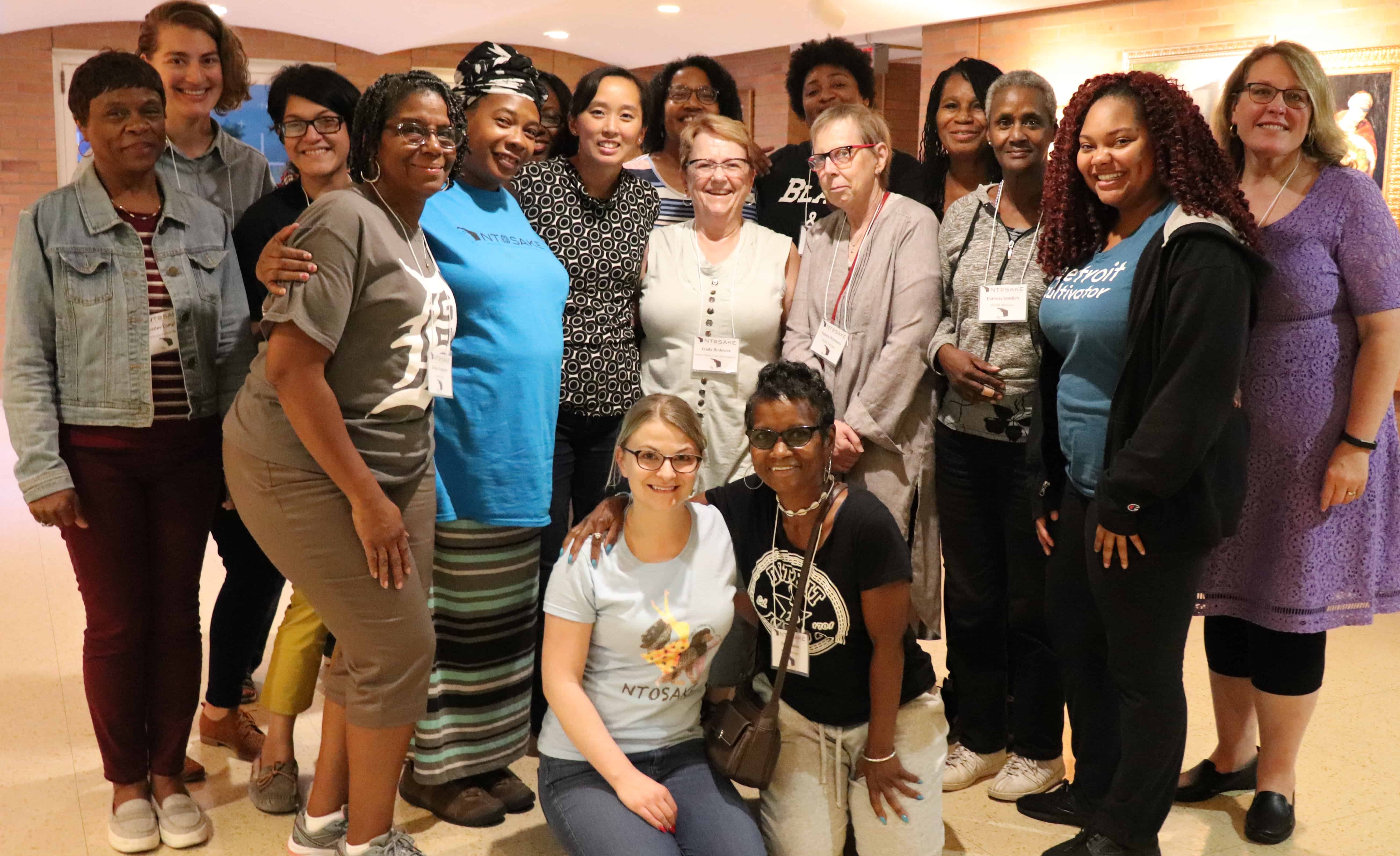 Gamaliel offers more than 100 training events each year:
National Leadership Training
This 7-day residential training presents the concepts and tools an effective leader needs. It affords participants the opportunity to reflect on their present and future roles in the public arena. The method is Socratic. The style is agitational. 3 trainings are offered yearly.
Organizer Retreats
Gamaliel holds several professional organizer retreats for our network staff, including the Organizers of Color table, the Training for Trainers, and various other staff development sessions.
Clergy Training
This 3-day training conducted by and for the Gamaliel National Clergy Caucus includes tools, concepts, and methodologies for becoming effective in balancing the demands of their own institutions with issues in their neighborhood and community. It also provides a supportive network of clergy experiencing similar demands.
National Leadership Conference / International Leadership Assembly
Affiliate presidents and leaders, leadership from our national tables and campaigns, and other key staff gather once a year or as needed. In addition, periodically Gamaliel calls an International Leadership Assembly, or ILA, attended by leaders and staff from across the network including our allied organizations in the United Kingdom and South Africa.
Issue Convening
As needed, campaigns will gather key leaders, staff, and partners for planning meetings and strategy sessions. For example, The Civil Rights of Immigrants campaign typically gathers key leaders at least once per year to plan strategy.
The word comes from South Africa and means "She who walks with lions and carries her own things." This is a women's leadership training program conducted by and for women. It is designed to present ideas and concepts for becoming effective and powerful leaders, to provide a support network for women, and to help women overcome the internal and external obstacles they face daily.
Local Training
Day or weekend training programs are conducted locally at each of Gamaliel's affiliates. These trainings either introduce new leaders to the basic concepts of organizing or develop established leaders in outreach, civic engagement, power analysis, and recruitment. Contact your local Gamaliel organizer or state director for more details.
Advanced Leadership / Strategic Campaigns Training
This 5-day program is offered once biannually to 75 top leaders. The ALT combines a deeper level of agitation with storytelling, power analysis, fundraising, communications, and other organizing skills. This program is designed to challenge and equip leaders to assume major responsibilities within their organizations.
Custom Training Sessions
Organizations as varied as the National Urban League, Jobs with Justice, TASH and others have asked Gamaliel to provide custom training sessions for their members. If you are interested in a custom training session for your organization, please send an email to info@gamaliel.org.