E-NEWSLETTER
Learn about upcoming events, get notices about actions, and lear about our work as it happens.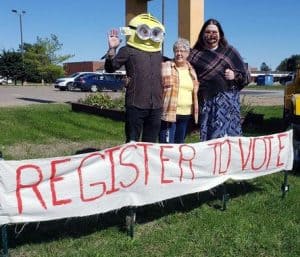 Although Sara Meyer was an active member of Gamaliel affiliate Quad Cities Interfaith (QCI), until recently, she was adamant that she did not want to…
Read More
National Strategic Priorities
Gamaliel affiliates work on local and state issues that are agreed upon in a democratic process. National issues are chosen through a national issue process established by the Council of Presidents that involves a vote by all Gamaliel member organizations. Currently, Gamaliel's national issues are:
Affiliate Directory
---
With 44 affiliates in 15 states, Gamaliel works to build strong metropolitan and statewide organizations. National staff provides consulting, training and support to leaders and staff in local organizations.